Facebook Updates That Impact Marketers
Struggling to keep up with the changes from Facebook? Looking for a summary of important updates that matter to marketers?
In this article, we explore changes from Facebook that matter for marketers.
#1: Facebook Reels Creation Tools
Reels have been a big part of Instagram for some time now, but for the first time, we're seeing evidence that Facebook is going all in on Reels rather than treating them like a content afterthought.
Inspiration and Templates Hubs
First, Facebook added an Inspiration Hub to the professional dashboard for business pages using the new Pages Experience or profiles using Professional Mode. The hub helps marketers easily find ideas for new content by showing popular reels, music, hashtags, topics, and creators in a single location.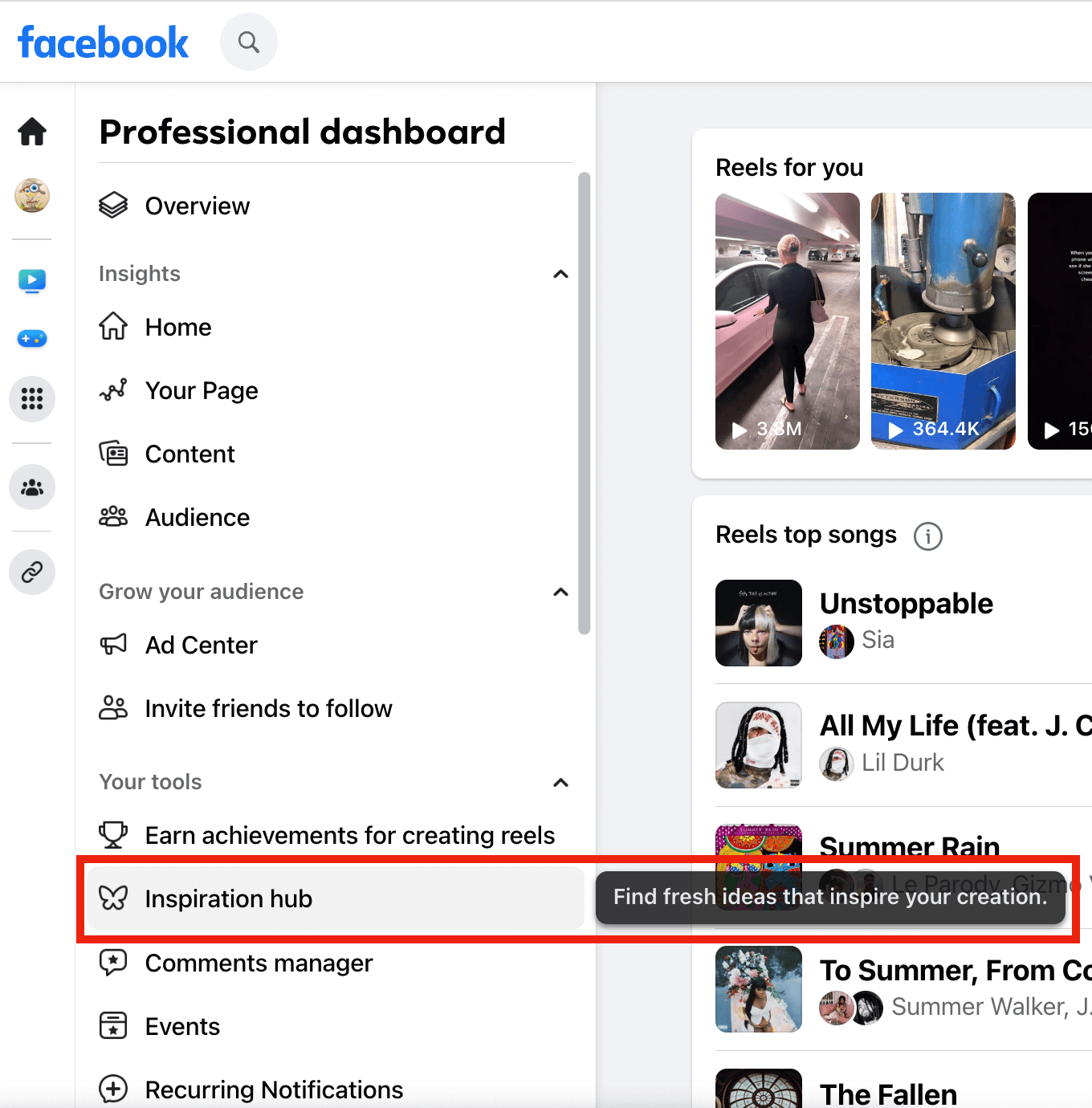 In addition, if you open the Reels composer in the mobile Facebook app, you'll now see a tab for a Templates hub that highlights trending quality templates for reels that are also doing well.
Our Take: The value in the Inspiration and Templates hubs, especially if you're a marketer who manages multiple clients or wears multiple hats, is less about jumping on trends and more about finding help to move forward when you're creatively blocked. Maybe you're tired, coming back from a cold, or you're at the end of a long day and really need to get a piece of content up. Or maybe you have so many ideas spinning in your head that it's difficult to settle on one. Either way, the Inspiration and Templates hubs can point you in the right direction.
Reels Editing Tools
What used to be a fairly simple Facebook Reels editing tool was updated to let marketers and creators trim and fine-tune the video, audio, music, and text layers of a reel in one place.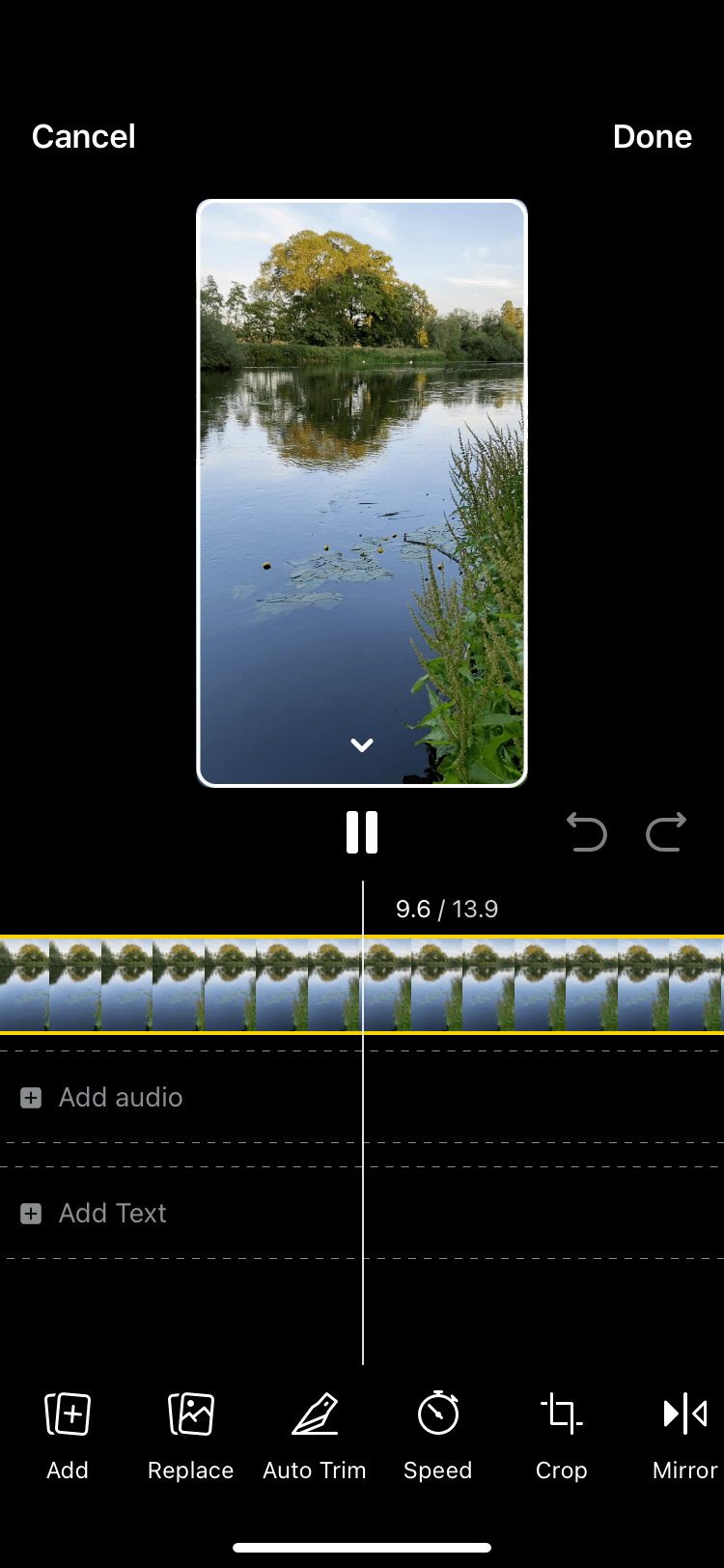 The Clips to Reels feature for lives was also updated to automatically select the highest-quality clips from your live video and then reformat it into a reel you can quickly publish.
Finally, marketers will be able to clip segments of long-form or live video on Facebook to create a reel that links back to the original piece of content.
Our Take: This feature, which YouTube has had in the form of Shorts Clips for some time, has been very effective for driving traffic back to long-form content. Launching a similar feature on Facebook helps marketers overcome a big struggle to create a 15- or 30-second video that prompts a viewer to sign up for a newsletter, ask for a consult call, or purchase a product. It's tough for consumers to make that leap in such a short amount of time. But if viewers of Facebook reels can be directed seamlessly to a full 5- or 10-minute video, there's a much higher likelihood of conversion.
#2: Facebook Insights & Analytics
The professional dashboard for personal profiles will now show you details previously only available for pages via Meta Business Suite.
You'll be able to see levels of interaction and consumption by content format, as well as by followers and non-followers. These details will show what your existing and new audiences are engaging with most so you know whether to focus on Reels, feed posts, Lives, or other formats.
In addition, you'll see distribution health, retention graphs, and which specific reels have attracted new followers.
Our Take: Reels give marketers, consultants, and creators the opportunity to grow our audiences by getting in front of people who don't know us yet. Knowing which specific reels bring new people in and get people to watch to the end or rewatch is extremely valuable for directing future strategy and content creation.
#3: Facebook's Q1 2023 Widely Viewed Content Report
Meta reported that 92% of all of the content viewed on Facebook during Q1 2023 didn't include a link to a source off of Facebook. This won't be a surprise to marketers.
What is surprising is that 70% of views in the feed came from content shared by friends from groups those friends belong to or pages they follow.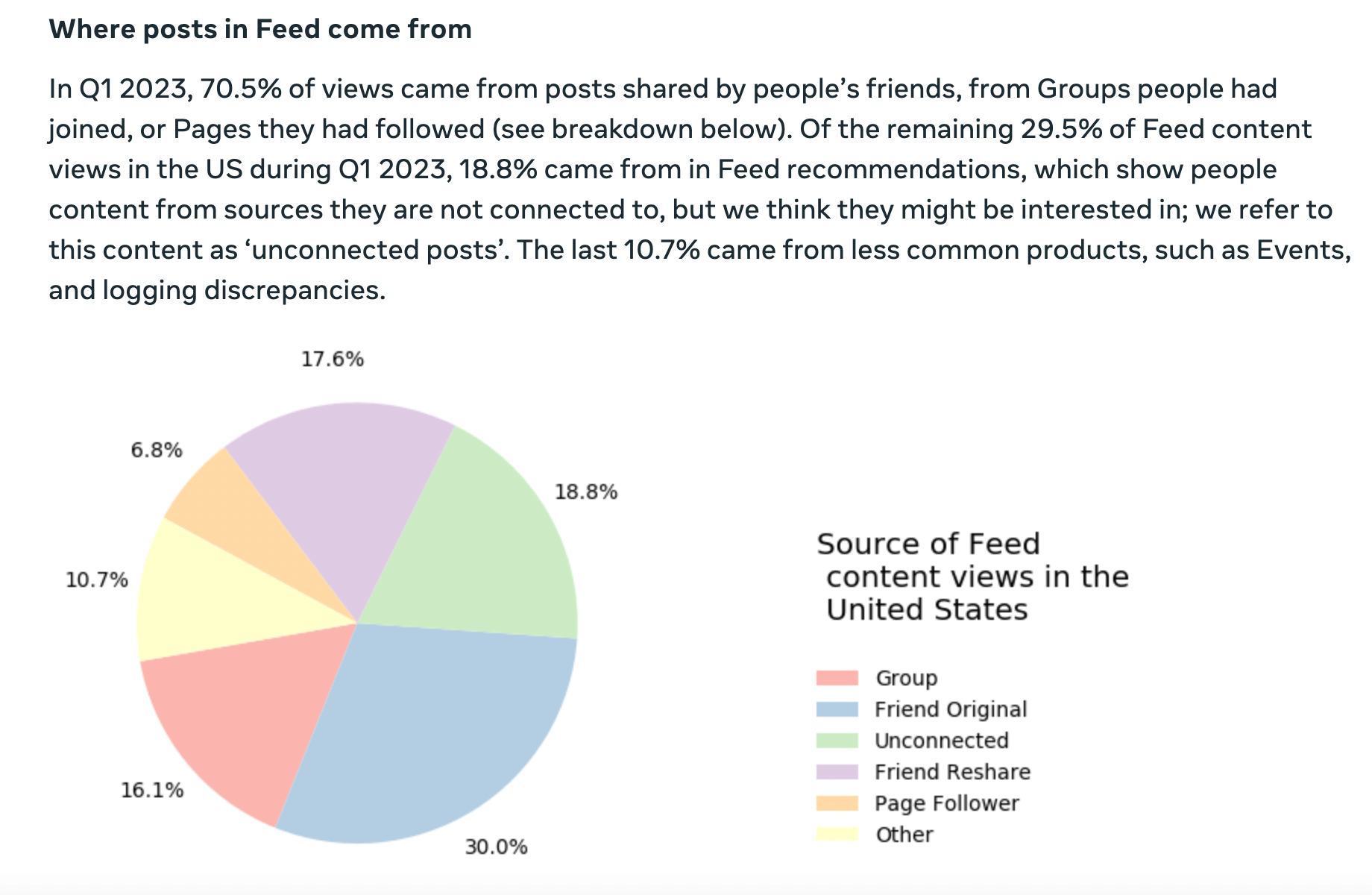 Our Take: The uptick in feed content from groups and pages your friends and family belong to is evidence of the shift toward Facebook's algorithm curating quality content and serving it via unconnected distribution. Learn how to make unconnected distribution workfor you.
#4: Facebook Ads
Whether you're running ads right now, updates to Facebook's ads products are important because they often signal what's coming next for organic content.
App Promotion Ads
First, in addition to expanding ads on Reels to advertisers on Instagram, Meta is launching app promotion ads to Reels on both Facebook and Instagram.
Our Take: If you're marketing any kind of mobile app, App Promotion ads (previously known as App Install ads) work well because you can target your ad to be served only to people viewing Facebook on their mobile device.
Augmented Reality and Multi-Destination Product Ads
Next, AR (augmented reality) ads are launching globally to Instagram Reels, Facebook Reels, and Facebook Stories. Also, the new Watch and Browse feature allows viewers to pause a video ad and preview where the link will send them.
Another new Reels ad type is also aimed at helping consumers learn more before they click on an ad. Similar to Facebook carousel ads, multi-destination product ads for Reels offer a similar solution by letting viewers swipe through multiple product images with unique landing pages from a single ad.
Our Take: These updates are big for two reasons. One, the Reels feed moves quickly and people also have to move fairly quickly to click on your ad. Two, clicking on an ad in a reel takes the viewer completely out of the Reels feed. This means they have to stop watching Reels to explore your offer. Now consumers can explore your offer without interrupting their Reels session. If they do click through, their intent is likely higher than it would be from a cold click.
Managing Deals and Promotions
The last ads update aims to make it easier for consumers in Canada, India, the United States, and the United Kingdom to apply and manage relevant deals such as seasonal sales, first-time purchase discounts, holiday promotions, and so on.
When someone clicks on an ad to claim a special promotion, the discount will automatically apply. If the consumer doesn't complete the sale, they'll receive reminders before the deal expires.
Ads Targeting European Users
Beginning June 23, advertisers targeting consumers in EU countries or territories must designate the beneficiary and payer for each ad to transparently identify who benefits from the ad and who's paying for the ad.
This is already happening, so if you haven't visited your ad account in a few weeks, make sure you're compliant.
Our Take: Two use cases spring to mind on this. The first is political ads but it's likely to affect the advertiser/marketer/influencer sphere, too. Will an influencer who is paid to talk about a company's product in a post used as an ad qualify as a beneficiary, even though the payer is the company that owns the product? This will be an interesting development to watch.
#5: Facebook Lead Generation Tools
A couple of great updates were announced for lead gen tools on Facebook.
First, advertisers who use lead gen ads will be excited to learn that the questions on forms will now update automatically based on the answers a person enters. For example, if your second question has two options, people who choose the first option will see different follow-up questions than people who choose the second option.
In addition, advertisers will soon have the ability to overlay Facebook instant forms on their businesses' web pages in the Facebook app browser.
Lastly, businesses using the new Pages Experience can now engage prospective customers and find quality leads for free by adding a contact form to the Contact Us call-to-action button.