Holiday marketing campaigns tend to have a lot of moving parts. Yours may include social media as well as email marketing, pay-per-click (PPC) ads, or SMS marketing. Here, we'll focus solely on planning for paid and organic social media campaigns.
To track social media campaign elements and plan with your team, choose a tool that makes collaboration easy. For example, you can use Airtable to set up custom databases for your campaigns. Then you can track everything from campaign types and platforms to creative assets and promo links to publication dates and approval status.

#1: Social Media Marketing Campaign Objectives
First, clarify your objectives. For most of your holiday marketing campaigns, sales and conversions may be your ultimate targets. Before you can expect to drive sales and conversions, you may need to achieve objectives like increasing awareness of newly launched products or generating qualified leads.
Once you've decided on one or more objectives, set goals for each. Use your team's key performance indicators (KPIs) for click-throughs, leads, conversions, and/or revenue to set realistic social media campaign goals and measurable outcomes.
#2: Social Media Platforms
Next, consider which social media channels to use for your holiday campaign. It may make sense to leverage all of the social platforms where your brand has a presence or to focus on just one or two. To guide your decision, review your goals for the next social media campaign and your results from past holiday marketing efforts.
It's also helpful to consider the built-in capabilities of each platform. For example, if a landing page is a key part of your campaign, then Instagram may not be a good fit. Likewise, if product tagging is critical to your campaign, then Twitter may not drive the results you need.
For example, the @papersource Instagram post below uses the platform's built-in shopping tools to drive sales. Customers can tap to browse and buy the company's Hanukkah décor and gifts.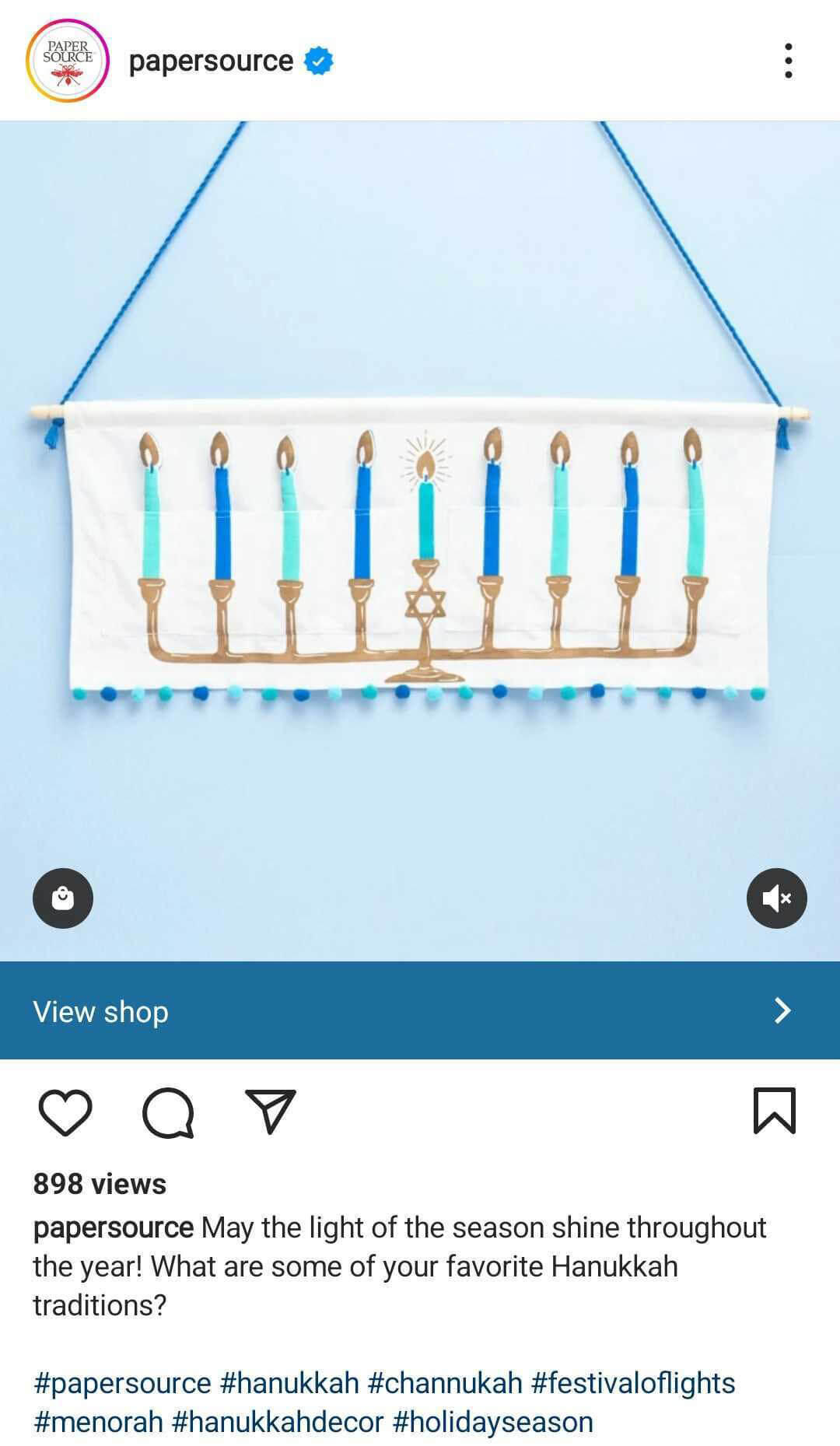 #3: Social Media Strategy
Next, think about how to use those social media platforms to achieve your goals. Start by creating an offer for your target audience. Here are a few offer types you might consider:
Provide a seasonal discount or create a promotional code to drive sales.
Give away a downloadable or viewable lead magnet to generate leads.
Use a loss leader that provides something for free to incentivize more purchases.
Create a tripwire to pique people's interest and get new customers in the door.
For example, the @reeses Instagram post below highlights the brand's Thanksgiving-themed Reese's pie. By promoting a limited-quantity item, the brand was able to leverage FOMO (fear of missing out) to drive sales during the Thanksgiving season.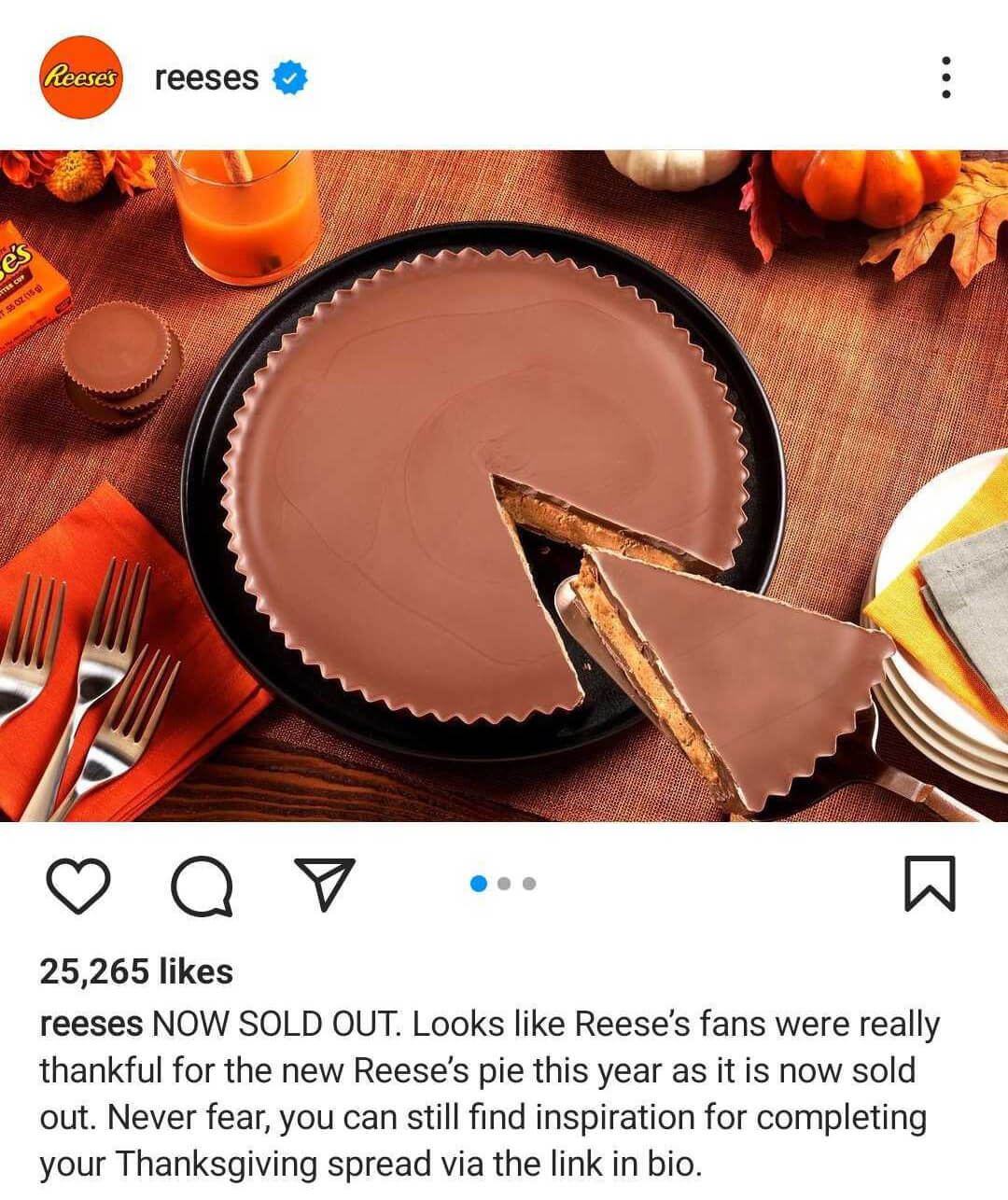 Then develop a plan for promoting your offer on social media. Here are a few holiday marketing strategies to try:
Partner with influencers so you can reach new target audiences more effectively.
Collect and share user-generated content to connect with customers.
Host a contest or giveaway to boost awareness and promote your brand.
Run social media ads to amplify reach and revenue beyond organic limits.
#4: Creative Assets
After mapping out a social media strategy, start listing the creative assets you'll need for your campaign. Here are some ideas to fuel your brainstorming session:
Product photos and videos to showcase your new product line
Lifestyle photos and videos to add an authentic touch to your content
Branded graphics that call out your limited-time sales and discounts
Full-screen, short-form videos you can post to Stories, Reels, TikTok, or YouTube
The number of assets you need depends on how many social media posts you plan to publish. In most cases, plan to publish at least one holiday asset per social media channel per week for the duration of the campaign. (See below for recommended timelines.) Sometimes you may want to post much more frequently—it's all about balancing holiday marketing with ongoing initiatives.
With a planning tool like Airtable, you can keep a running list tracking creative ideas and who's responsible for them. You can also assign production and coordination tasks to make the right person accountable. Once you produce each photo, video, or graphic, you can add it to your campaign database so your team can keep track of holiday marketing assets.

#5: Trackable URLs
Whether you've built landing pages specifically for holiday marketing campaigns or you plan to drive traffic to product and service pages, trackable URLs are critical. By adding UTM parametersto landing, product, or service page URLs, you can track campaign results more accurately and attribute conversions and revenue correctly.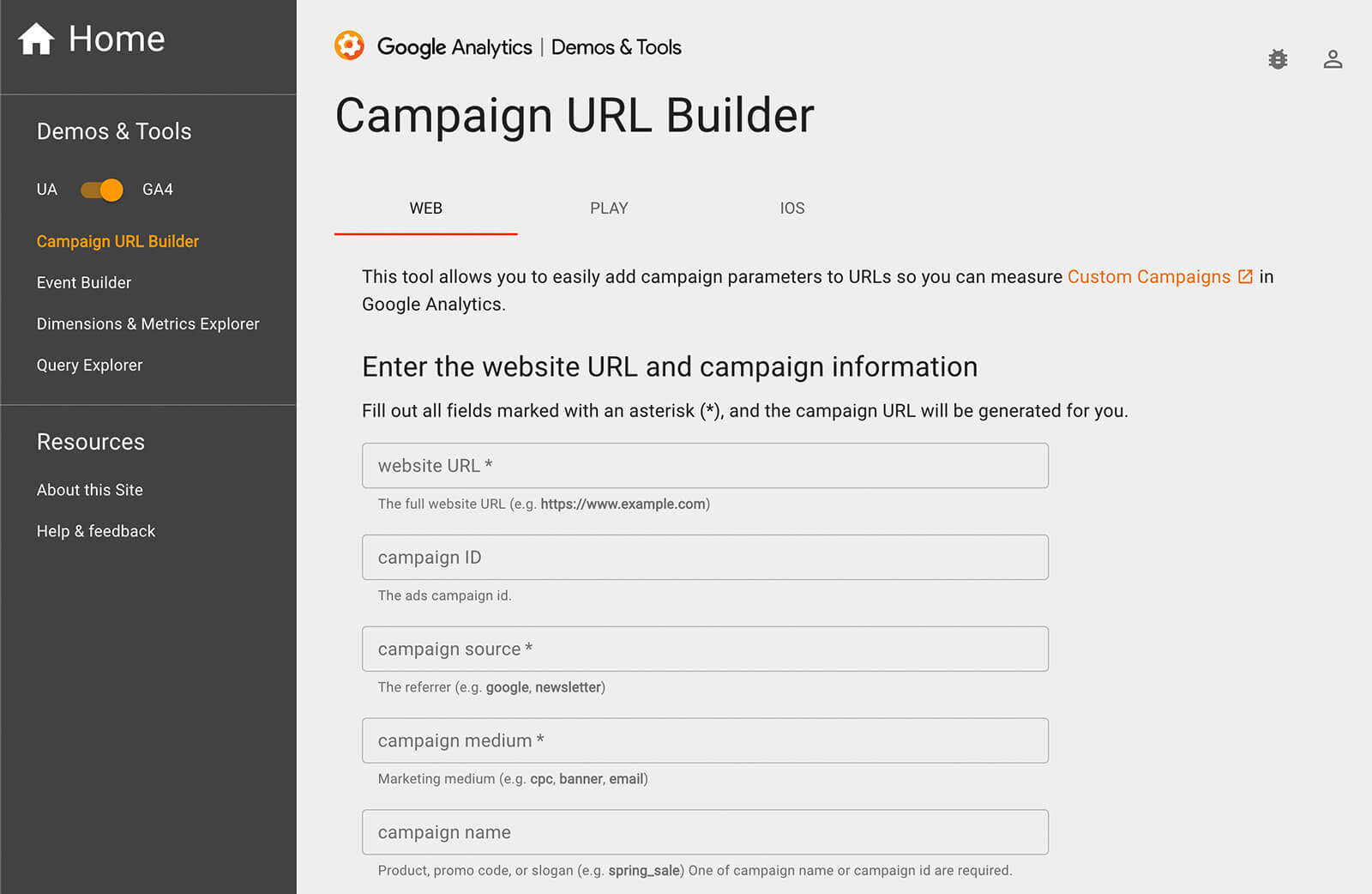 You can use the Google Analytics Campaign URL Builder to configure parameters for organic content that drive website traffic. Once you generate campaign URLs, add them to your team's shared database or paste them directly into your social media posts for use on your social channels.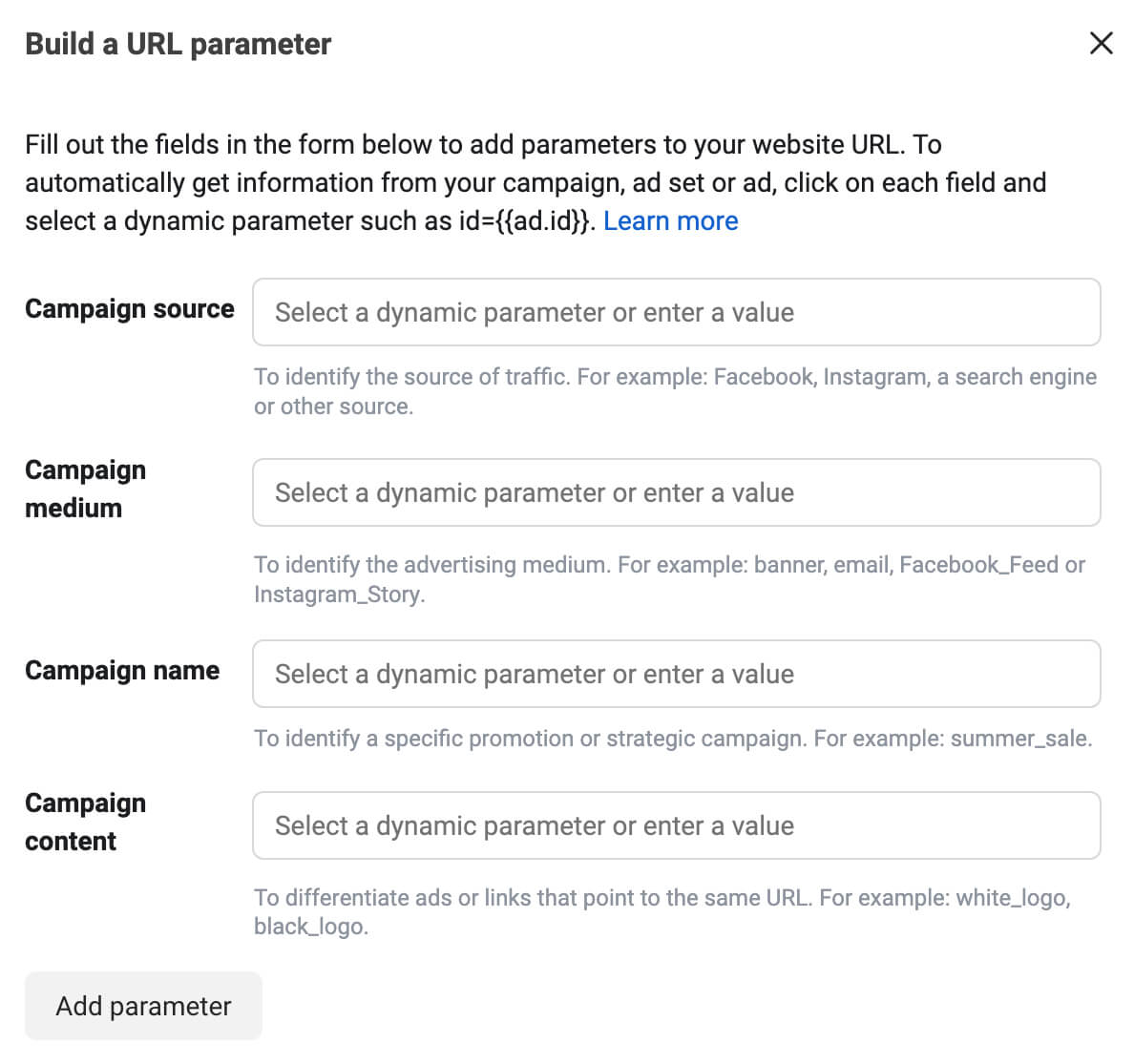 For paid campaigns, you can typically build URL parameters for each ad. For example, Facebook Ads Manager has a URL parameter tool at the ad level.
#6: Organic Social Media Content
Once you have your offers, campaign URLs, and creative assets in place, start drafting organic holiday marketing content. As you write copy, keep the customer journey in mind.
For example, it's often helpful to tease your offer to improve awareness at the beginning of your holiday campaign. Then you might alternate sales-focused posts with relevant content that solves customers' holiday-related concerns.
For example, the @Starbucks tweet below features one of the brand's holiday-themed beverages. This organic post is designed to drive awareness of limited-time offers during the Christmas season.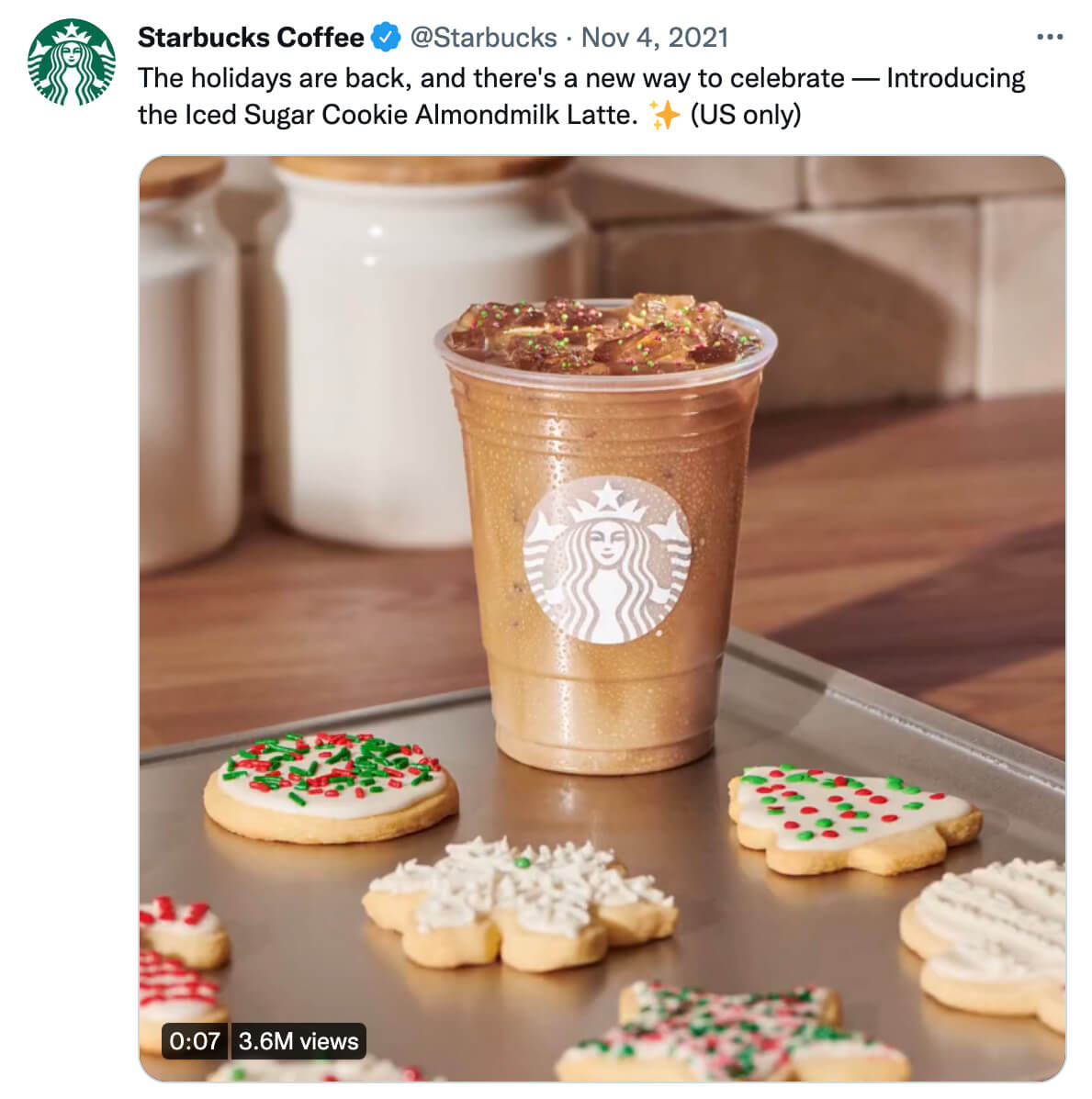 #7: Paid Social Media Content
When you create paid content, build a funnel that guides your target audience through the customer journey. Use remarketing audiences strategically to take potential customers from engaged prospects to happy holiday shoppers.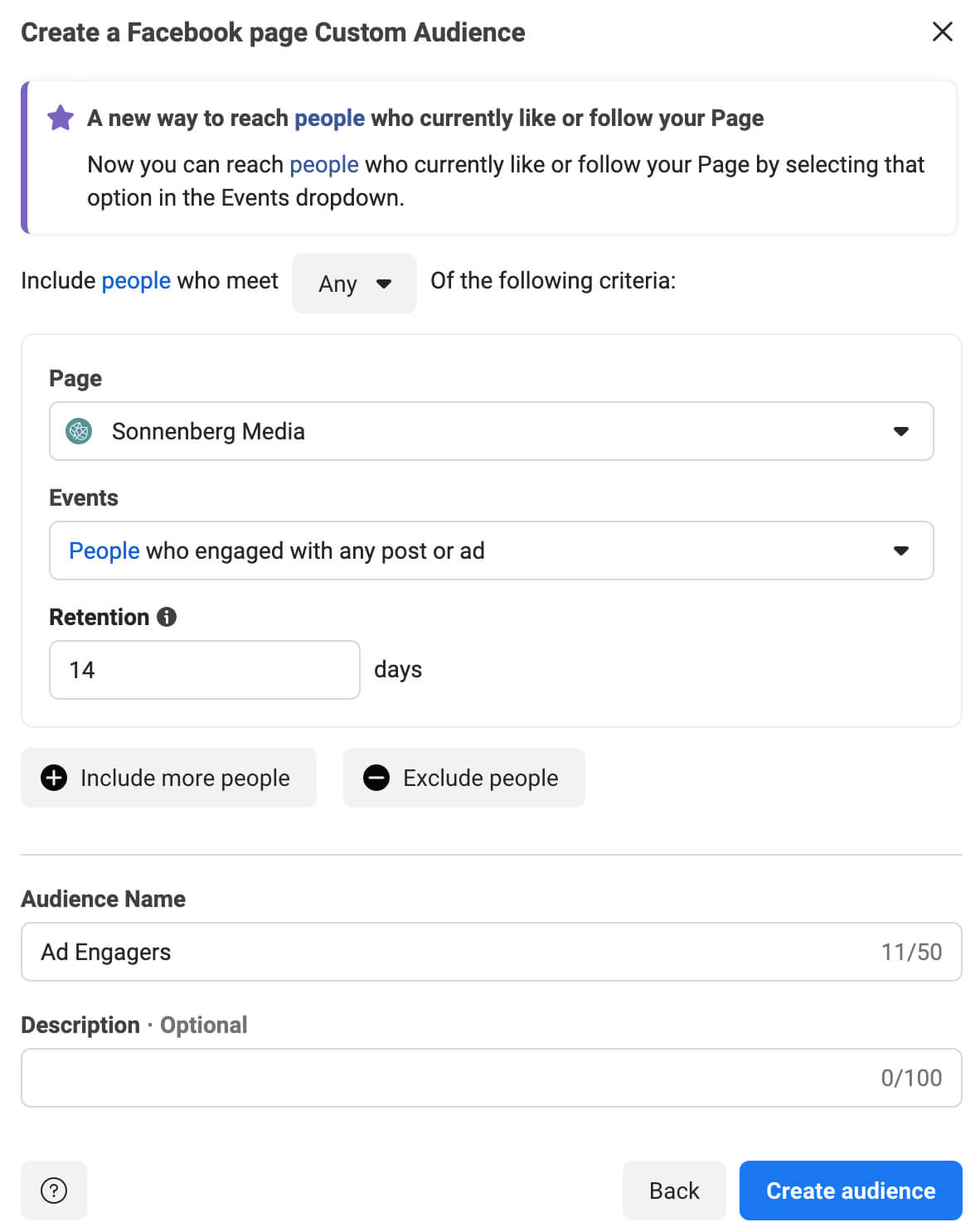 For example, you might start with an awareness-focused ad that introduces your target audience to your products or services and prompts engagement. Then you might run a consideration-focused video ad that targets people who engaged with your previous ad.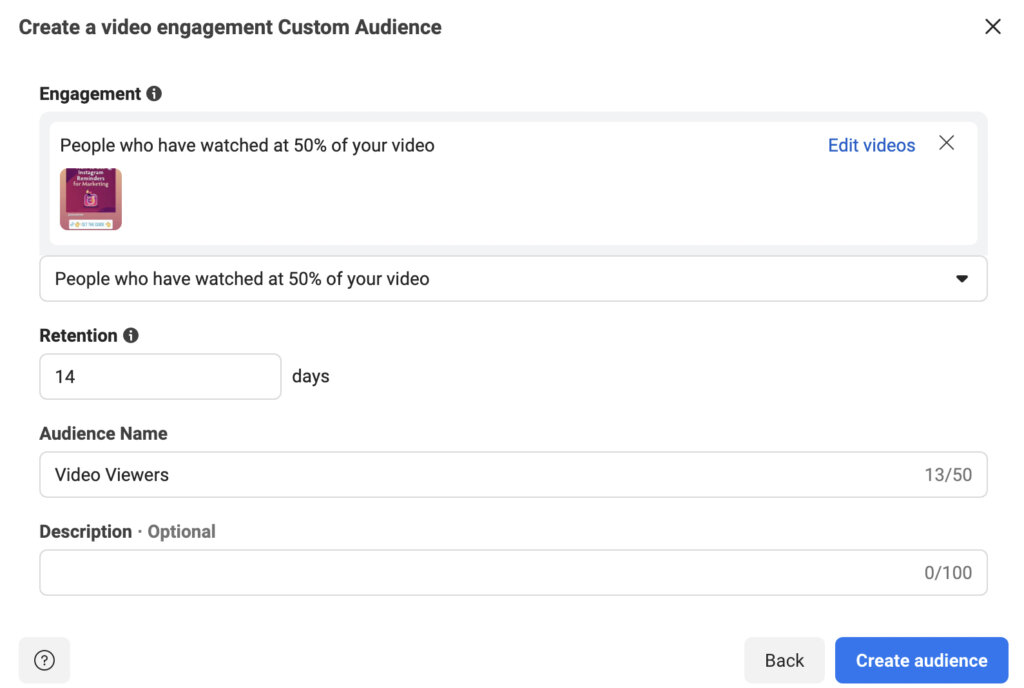 To drive conversions or catalog sales, you might run an ad that retargets video viewers. Then you might run another remarketing ad set that targets people who browsed items or added products to their shopping carts, prompting them to take advantage of your offer.