WGTS 91.9 Welcomes Locals, Visitors to the National Cherry Blossom Festival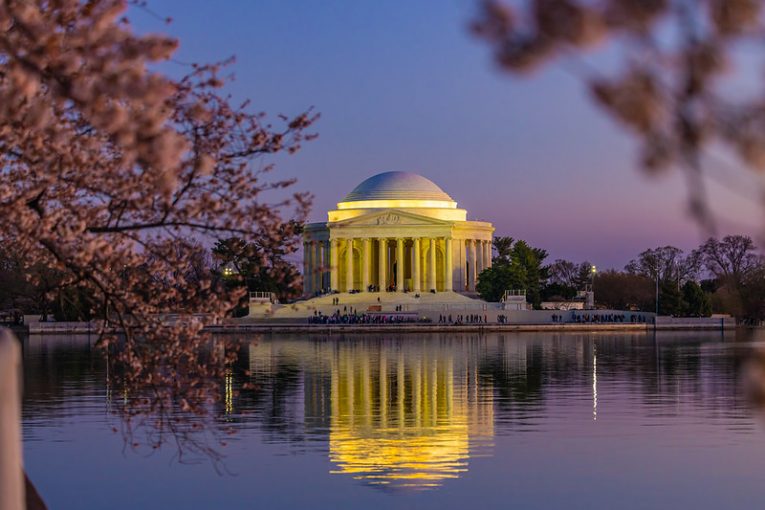 (Washington, D.C.) – WGTS 91.9 helped welcome locals and visitors to one of the area's biggest events, the National Cherry Blossom Festival. Each year over a million people, including visitors from around the world, come to the Tidal Basin in Washington, D.C., to see the burst of color of hundreds of cherry trees.
On the first day of spring and with the cherry blossoms almost at their peak, afternoon show hosts Johnny and Stacey Stone broadcasted live from the Cherry Blossom Village, right along the edge of the Tidal Basin. They played games with listeners throughout the afternoon and talked about the festival. They featured several special guests, including an expert on the blossoms from the National Park Service and tourists here from around the world. At one point, a radio host visiting from Ireland even joined the show.
"I couldn't help but think of the majesty of creation with the cherry blossoms blooming and the majesty of the Creator with the music of WGTS playing –-a memorable and meaningful moment," said WGTS Director of Promotions and Community Engagement Ken Scribner.
This broadcast marks the first time WGTS 91.9 has ever participated in the national festival.